Seven Neighborhoods in Detroit: Recipes from the City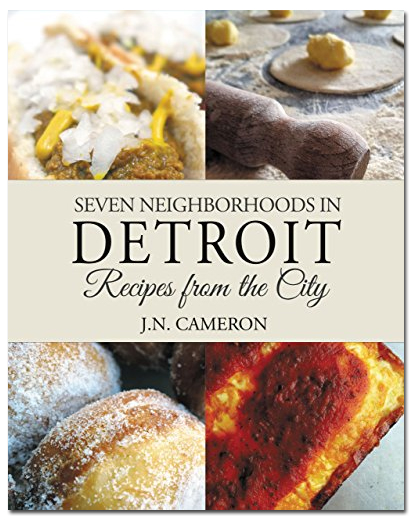 Editions:
Paperback

:

$ 27.99

ISBN:

978-0996626101

Size:

8.00

x

10.00

in

Pages:

190
ePub

:

$ 7.99
Discover the fascinating histories of seven historic neighborhoods in Detroit. Then cook your way through each chapter to indulge in their most cherished dishes, both sweet and savory.
Through the love of food, this book explores life in Little Italy, Hamtramck, Chinatown, Paradise Valley, Dearborn, Greektown, and Mexicantown. While some neighborhoods still thrive, others can only live on through stories and by enjoying these timeless dishes.
Reserve your copy of Seven Neighborhoods in Detroit: Recipes from the City to own this unique collection of 75 kitchen-tested recipes inspired by the Motor City.
Among many others, this collection includes:
Detroit Square Pizza

Savory Coney Dog Sauce

Almond Boneless Chicken

Classic Sliders

Hand-Crafted Pierogies

Scratch-made Paczki

Mackinac Island Fudge

even our original Almost All-Natural Blue Moon Ice Cream!